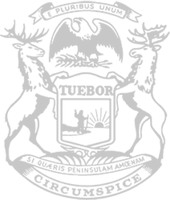 Rep. Hall: Testimony regarding Michigan's election procedure presents state with opportunity for needed reforms
House Oversight Chair Matt Hall, of Marshall, today issued the following statement after hearing testimony from President Donald Trump's legal team – including Rudy Giuliani – as well as several witnesses residing in Michigan who asserted there were significant irregularities in the state's most recent election:
"We're committed to doing our job as legislators and investigating any allegations of fraud, and we will continue to encourage anybody who comes forward to do so with evidence and concise accounts so that we can act on them. We continue this work because people we represent continue to have concerns about the most recent election and it is critical to have an elections system that people can trust. It's important to get this right.
"In addition to that, many people who we heard from today were on the front lines in this election – some serving as poll challengers at TCF Center in Detroit – and signed sworn affidavits regarding what they witnessed. Their accounts included Republican challengers being harassed or not replaced by another Republican challenger if one was removed, potentially jeopardizing needed oversight of counting procedures. Their accounts also included abuses of the duplicate ballot and ballot tabulating processes, as well as sequentially numbered ballots showing up as if they were pre-ordered that way.
"It was important to hear from these people – who were courageous to come in and share their stories publicly – and glean information about what can be done to make our state's elections run more smoothly in the future. We heard suggestions for improved training for election staff, more uniform procedures and protections for challengers, identification verification, deadlines for mail-in ballot submissions and reforms to how the qualified voter file is maintained. It is promising to hear these ideas – it's constructive as we work to establish trust and transparency within our election process.
"I want to stress that today was not about partisan politics, it was a piece of the puzzle as we try to figure out what happened and we will continue to gather more. We have invited Dominion Voting Systems in to speak on software issues and tabulation irregularities in Michigan, but so far they have not agreed to speak before our committee. We will not stop getting answers for the people of Michigan – as it is a pillar of our panel's work."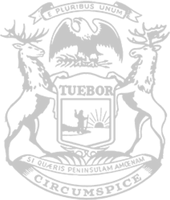 © 2009 - 2021 Michigan House Republicans. All Rights Reserved.
This site is protected by reCAPTCHA and the Google Privacy Policy and Terms of Service apply.